Set in the picturesque Chianti Classico countryside
Set in the picturesque Chianti Classico countryside, close to the borgo of San Gusmè, Pagliarese extends over a total of 65 hectares, of which 25 are in vineyard, 10 in olive groves, and the remaining 30 given over mainly to wooded areas.
The terrains are oriented almost exclusively south-southwest, at elevations ranging between 320 to 390 metres, sited on well-ventilated slopes of the hill known locally as the Colle del Montecucco. They are surrounded by dense vegetation, with woods of holm oak and oak, and a rich understory of arbutus and broom.
The Pagliarese vineyards cover two different slopes of the Colle di Montecucco, rather different in geology and surface topography, so much so that they are classified as two distinct macro-areas. From 2005 to 2015, most of the Sangiovese vineyards were replanted, utilizing massal selections from the oldest estate vineyards. The old Pagliarese vineyards still contain a small block of native varieties—over-30-year-old vines of Canaiolo and Mammolo.
The slope facing Castelnuovo Berardenga comprises sandy-loam soils derived from Mid-Upper Pleistocene era (500,000-125,000 ya) alluvial terraces, chalky macigno quartzite sandstone, stratified sands, mixed alberese, and alluvial pebble. This soil composition tends to produce fruitier wines, with finely-balanced palates and a vibrant acidity that is readily perceptible in the mouth.  The vineyard here is dedicated to Chianti Classico production.
The slope that faces Castell'in Villa, on the other hand, is characterised by its predominantly sandstone derivation, with sandy loam deposits mixed with clay-pebble soils derived from alberese and galestro formations. Such soils tend to yield fuller-bodied, heartier wines appearing garnet, and ruby at times. This is the vineyard whose fruit goes to produce Chianti Classico Riserva.
All the vineyards, lying at an average of 350 metres' elevation, are farmed organically and are laid out at 2.30m. between the vine-rows and 0.80cm. within the vine-rows, at a density of 5,400 vines per hectare. 80% are trained to spurred cordon, and the remainder to Guyot.
Pagliarese cultivates 1,100 olive trees dedicated to the production of Chianti Classico DOP olive oil. They are sub-divided into 2 parcels, Sant'Elena and Montecucco; the Raggiolo, Leccino, and Pendolino trees average 35 years old, with the exception of a small parcel of 100 Moraiolo trees that were planted in 2014.
The groves grow in an area that is homogeneous in weather and in the chemico-physical properties of the soil. The reddish-brown soils here are rich in micro-elements, such as magnesium and iron, properties that favour the production of olives with outstanding sensory qualities. The climate, too, in this part of Chianti Classico is optimal for the cultivation of the olive tree.
Pagliarese's cellars are located within the farmhouse complex of Sant'Emilia and have always served as the focal point of the estate and of its wine production. Even today, this is where the wines are brought for ageing, and inside are still the large Slavonian oak ovals and concrete vats that gave so much character and expression to the great Pagliarese wines.
In continuity with tradition, the winecellar remains the same as it always was, and traditional winemaking expertise is sapiently accompanied by modern technology, allowing careful control over every step in the winemaking process–a perfect amalgam of elements that produce a Chianti Classico of remarkable balance, elegance, and refined personality.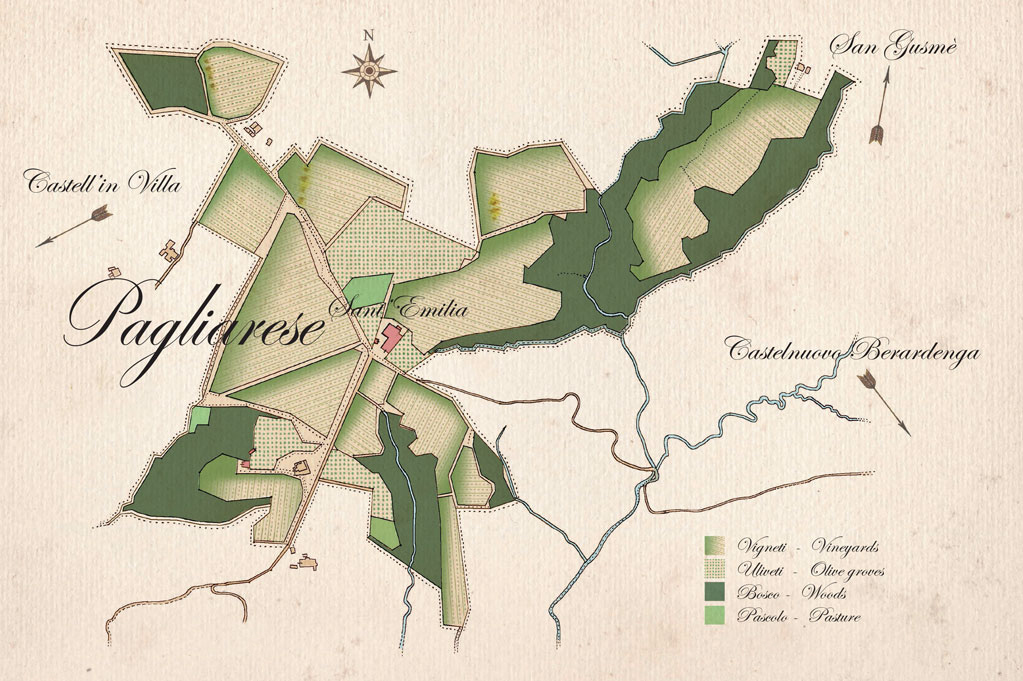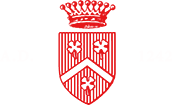 "They used to come from all over the World to buy wine and olive oil at Pagliarese.""