A historic name that warms the heart.
The influential Pagliaresi family emerged in Siena beginning in the first half of the 1200s and provided Siena with magistrates and administrators loyal to the Ghibelline standard up until 1277, when the city's aristocrats were forced to cede power to its merchants, who belonged to the Guelf faction. Although the Pagliaresi continued to play a prominent role in Siena's academic and political circles, the family retired to the countryside, in the area of Berardenga, between the Fattoria di Fèlsina and Castell'in Villa, still known today as Pagliarese or Fattoria dei Pagliaresi.
Between the 1970s and the mid-1980s, Fattoria dei Pagliaresi was one of the best-known producers in Chianti Classico, thanks in part to the great maestro of Sangiovese, Giulio Gambelli, autodidact and palate extraordinaire. In fact, those were the years that saw the birth of the historic Pagliarese Chianti Classico.
Changing conditions led to the closure of the winery in the following decade. In 1995, the Poggiali family acquired ownership of the fields, vineyards, and winemaking facility, and integrated them into their operations, with the idea of re-launching the Pagliarese brand in the future.
Pagliarese reborn today in all its splendour, reinvigorated with new energy.
Then began the long, hard work of recovering the genetic heritage of the ancient vineyards and re-planting a large part of them with massal selections from the oldest estate vineyards, which dated back to 1966-1974.
The project bore fruit with the harvest of 2015, the year that Giovanni Poggiali decided to restore lustre to the historic brand, revive the venerable wines, and arouse once again the fascination which that wine and that name had always enjoyed.
After various harvests and trial vinifications aimed at finding the perfect expression of the grapes now grown in new vineyards, the first vintage was finally released of the modern era's Pagliarese, which displayed all the pleasure quintessential to a Chianti Classico of that growing area, a wine which the new owners further developed and refined, but with full respect for its classic characteristics.
The return of Pagliarese is, then, a true Renaissance for one of the Tuscany's unforgettable winegrowing treasures. Fully respectful of this heritage, the Poggiali family intends to restore Pagliarese to its many aficionados and to pass on its history to new generations.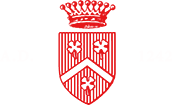 "In 1995, the Poggiali family acquired the ownership of fields, vineyards, and winemaking facility."